'We often wait for kindness… but being kind to yourself can start now'
Charlie Mackesy



I hope by visiting my website I can provide you with some helpful information on what I do.
I offer therapeutic counselling to adult individuals.
I work with issues affecting Mental Health and Wellbeing including
• Anxiety • Depression • Stress • Low Mood
• Bereavement • Trauma • Relationship Issues
• Shame • Identity • Existential Concerns
• Boarding School Syndrome
I run a private counselling practice from my own therapy room in Southernhay in central Exeter, Devon as well as offering counselling on the telephone and online via video.
If you would like to arrange an appointment
please click here to make a booking.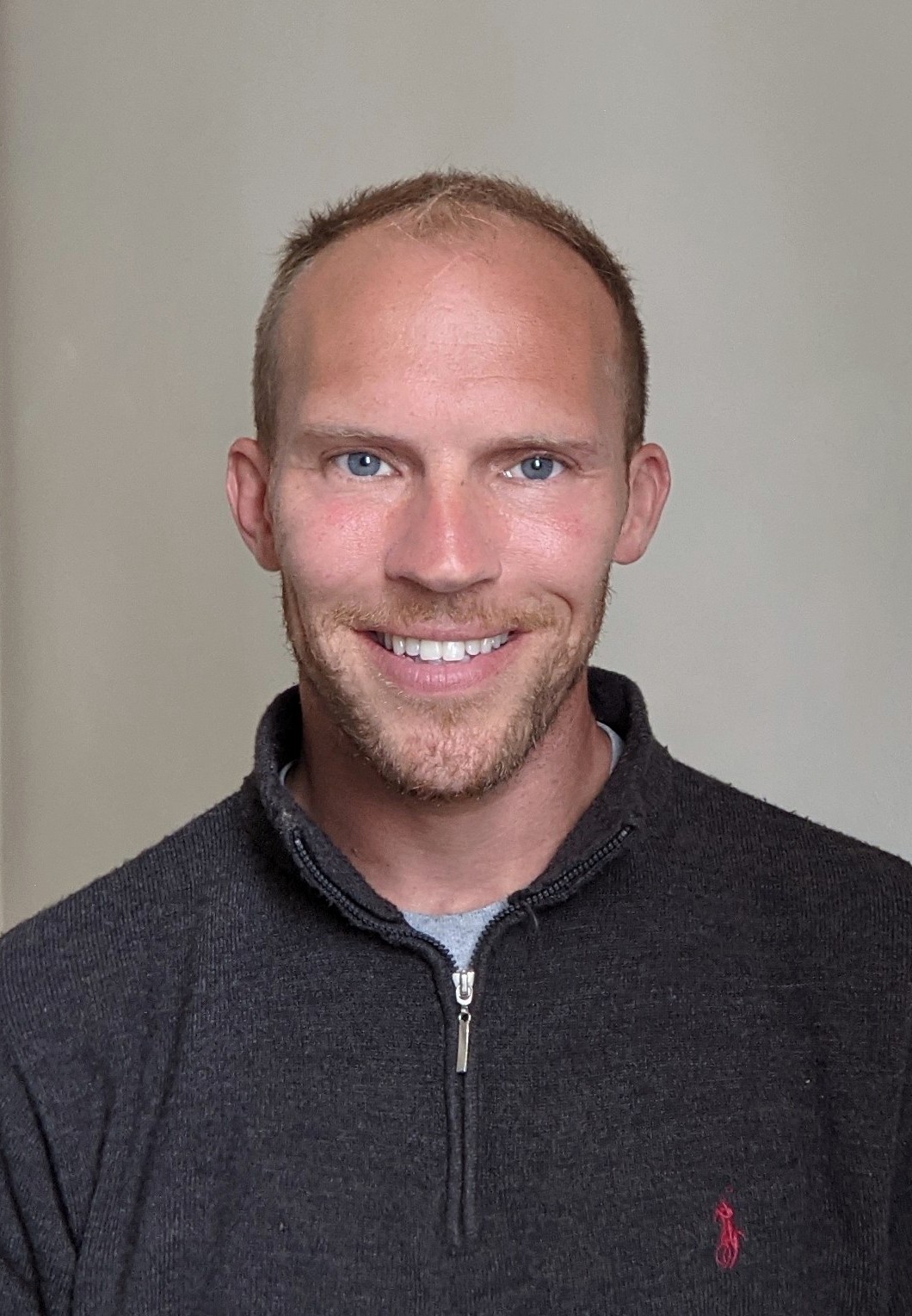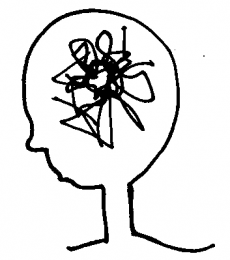 "We think we listen, but very rarely do we listen with real understanding, true empathy. Yet listening, of this very special kind, is one of the most potent forces for change that I know."
Carl Rogers
Whatever brings you to consider having counselling, I understand that reaching this pivotal decision is a big step and one that takes a lot of courage. I honour and respect there may be feelings of fear, uncertainty and vulnerability. If you choose to see me, I will do my utmost to help you feel comfortable, safe and relaxed during your sessions with me.
Life can take its toll and before you know it, you can end up feeling lost, heavy, overwhelmed or empty. It may feel like something's missing or not quite right. You might be wondering why and you may feel at a loss as to what to do about it.
I offer a space for you to be truly heard. A space for you to explore and reconcile the past, in the present. A space to connect to how you really feel and to come to terms with issues and experiences that may have remained unprocessed and unresolved. I will provide a healthy, consistent and safe relationship, with clear boundaries, that will provide the right conditions for exploration, healing and positive change. I will do this by attuning to your needs, your beliefs, your experiences and your frame of reference. By working with what presents in the here and now and making connections to the past, this will help to continually inform and develop the nature of the work agreed in the opening sessions.
Working holistically, I consider your physical, emotional, social and spiritual wellbeing. Sharing my observations of how I experience you, through building a collaborative and trusting relationship together, we can help you become more self-aware, more understanding and more accepting of yourself so that you can feel healthier, happier and better equipped to live a more authentic and connected life.
With me as your witness, your equal and your ally, I will be a gentle guide as you uncover and share aspects and parts of self that may not have been truly felt, heard or understood before. I will collaborate with you to help you deal with ongoing or past challenges and struggles and help you develop a mindful awareness of the present. It is through our safe and appropriately paced work together that lost and fragmented pieces of self and experience, can be reclaimed and integrated into your one whole being.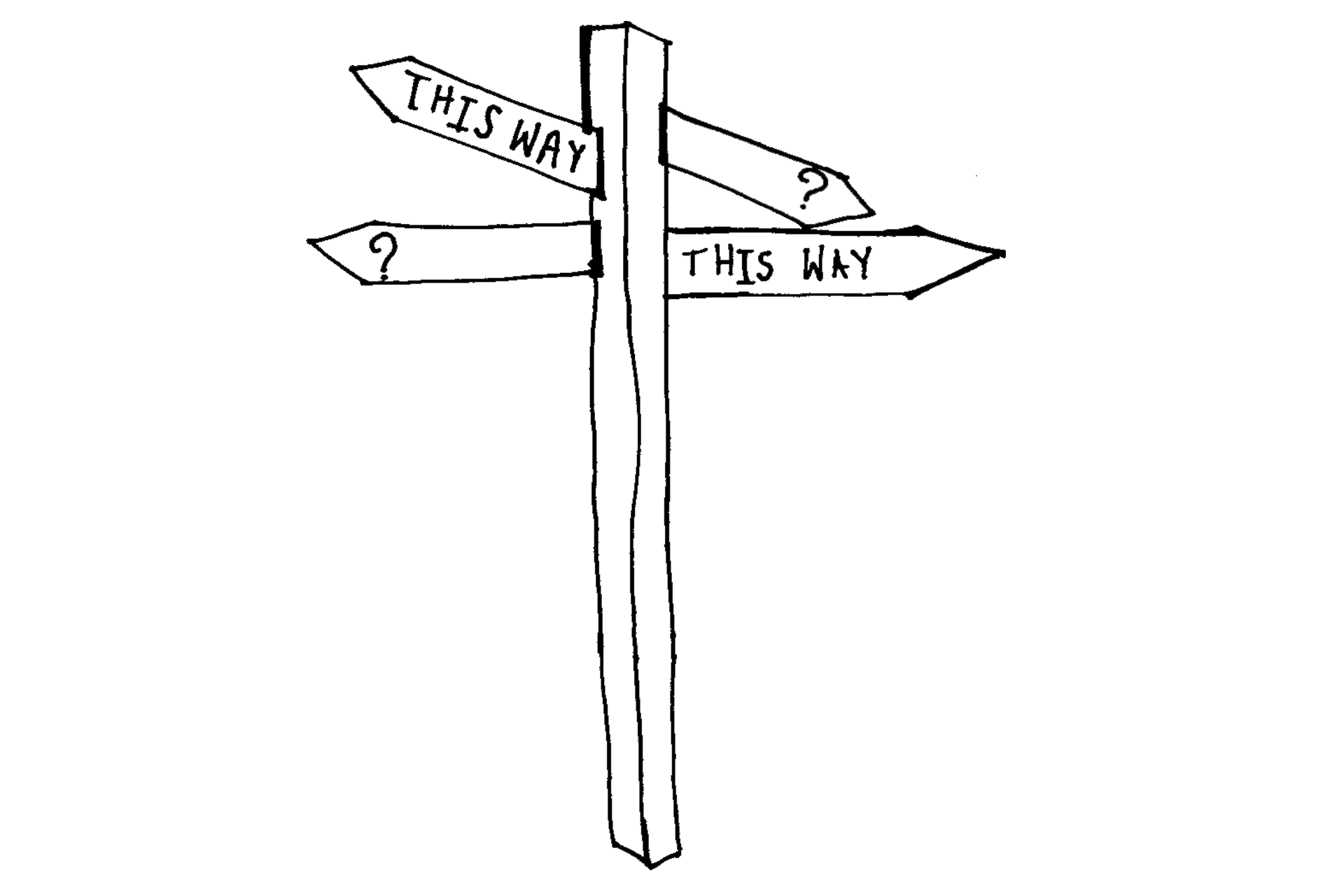 If you're in the right space in your life to make changes and you feel ready to commit to self-inquiry, I can help you!
I am an Humanistic therapeutic counsellor. I work integratively, principally drawing on Person Centred, Existential and Buddhist philosophies. I believe in choice, freedom and personal responsibility and I am interested in the feelings and beliefs that these concepts can incur. What can you do right here, right now to make a difference? What stops you?
Developing understanding, acceptance, compassion and loving kindness for oneself is at the heart of what I do. I believe, with the right conditions, in the capacity for positive change and the potential to self-actualise. I work relationally and collaboratively with you, not as someone in the role of expert. I am artistic and can offer creative therapy and interventions where it is appropriate to do so. I support you to build personal agency and esteem as you go through your therapy. I draw on these philosophies with a pluralistic perspective, meaning that I am open minded to the diversity of the human condition and the many differing needs and ways of helping.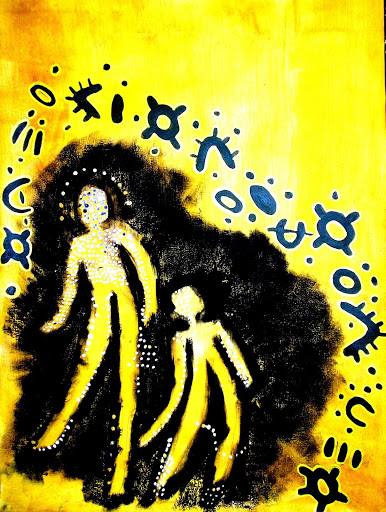 'Between stimulus and response there is a space. In that space is our power to choose our response. In our response lies our growth and our freedom.'
Victor Frankl
I am committed to ongoing self-inquiry, learning and CPD to enhance and honour the service I offer.
I attend regular Supervision to support, discuss and reflect on the work I do with clients. This is always done anonymously.
I am a registered member of the BACP (British Association of Counsellors and Psychotherapists). I adhere to their Ethical Framework.
I am fully qualified and insured. I have an enhanced DBS certificate.
Why counselling is helpful ↝
Working with a counsellor is different to talking with a friend or family member. The counsellor is a professional and an objective witness to you. With no agenda, judgment, preconceptions or other involvement in your life. There is a real value in the clear and safe boundary of the therapeutic relationship, outside of the busy and often complicated lives we lead. It is a very unique relationship as it is a space purely about you, for you. I am there for you, every week bar holidays, for you to be completely yourself, without editing or bending yourself to suit the dynamics that can form in our other relationships. Having an hour each week, just for you, to examine your behaviour and share your thoughts, feelings and experiences, with someone who isn't involved, or needing anything from you, can be a hugely enriching, healing and transformational investment in you. This is something I truly believe in and I feel passionate about the benefits that can come from investing in time and space just for you.
There are no set rules for how counselling works as we are all different with different needs and the therapeutic process therefore is unique and organic to the individual. The basic requirements are that the client is ready, willing and able to engage in the process. This entails commitment to attending the sessions, self-inquiry and self-reflection. There is an alchemy that can happen from investing in yourself, turning up each week and trusting the process even when it's tough going. Being a relational therapist, I adhere to the therapeutic relationship being one of the main components for successful therapy. The trust and rapport that is built with the professional skills of the therapist and the willingness of the client is what makes therapy work. It might be something specific that you wish to talk about, an issue to resolve or a number of different issues that might have got lost in the mix. You might not know why you're feeling the way you do or even what it is you're really feeling. It's through counselling that these can be separated out, explored and understood.
"I'm beginning to find it very satisfying, though often painful, to share just what it is I'm feeling at this moment. You know, it is really helpful to try to listen to myself, to hear what is going on in me. I'm not so frightened anymore of what is going on in me. It seems pretty trustworthy. I use some of my hours with him to dig deep into myself to know what I am feeling. It's scary work, but I want to know. And I do trust him most of the time, and that helps. I feel pretty vulnerable and raw, but I know he doesn't want to hurt me, and I even believe he cares."
from Carl Rogers, On Personal Power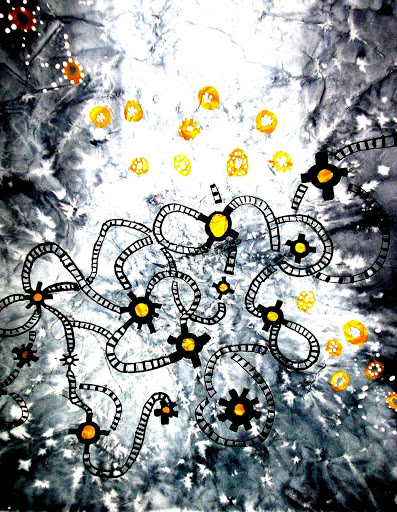 What to expect at the start ↝
We will arrange your introductory session, which will involve looking at what brings you to counselling, what you would like to gain from it and how therapy could help you. I will go through an initial assessment, collecting details and ascertaining whether I can offer you what you need. If I am unable to help you, I will direct you to a more suitable practitioner or service. It is an opportunity, with no obligation, for you to decide if you feel comfortable with me and if you are ready to commit to therapy. If you decide that you would like to continue, we will then take some time in our early sessions to agree on a scope of work together and I also will go through a short contract of what is required and agreed between us.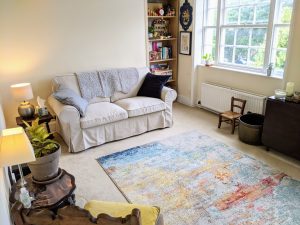 For sessions that take place in my therapy room in Exeter, I ask that you arrive no earlier than the agreed start time. The premises have no waiting room and I might still be with another client. On arrival, situated on the left, through the main entrance, please find the Intercom. Please press the button with my name on. I am up on the 2nd floor, I will come out to meet you and show you to the room. Number 23 is between Dunn & Baker solicitors and the corner building with the sign 'Southernhay East' on the corner brickwork. The ground floor windows of Number 23 advertise 'Little Brother Books' which is printed on the window blinds either side of the main entrance.
Second Floor, 23 Southernhay East, Exeter EX1 1QL
The premises are in close proximity to Magdalen Street Car Park and Princesshay Car Parks in the Southernhay area of Exeter city centre.
What my Fees are ↝
I charge £50 per hour session (Payable by BACS Bank Transfer,in person by debit/ credit card (plus a card transaction fee), cash or cheque)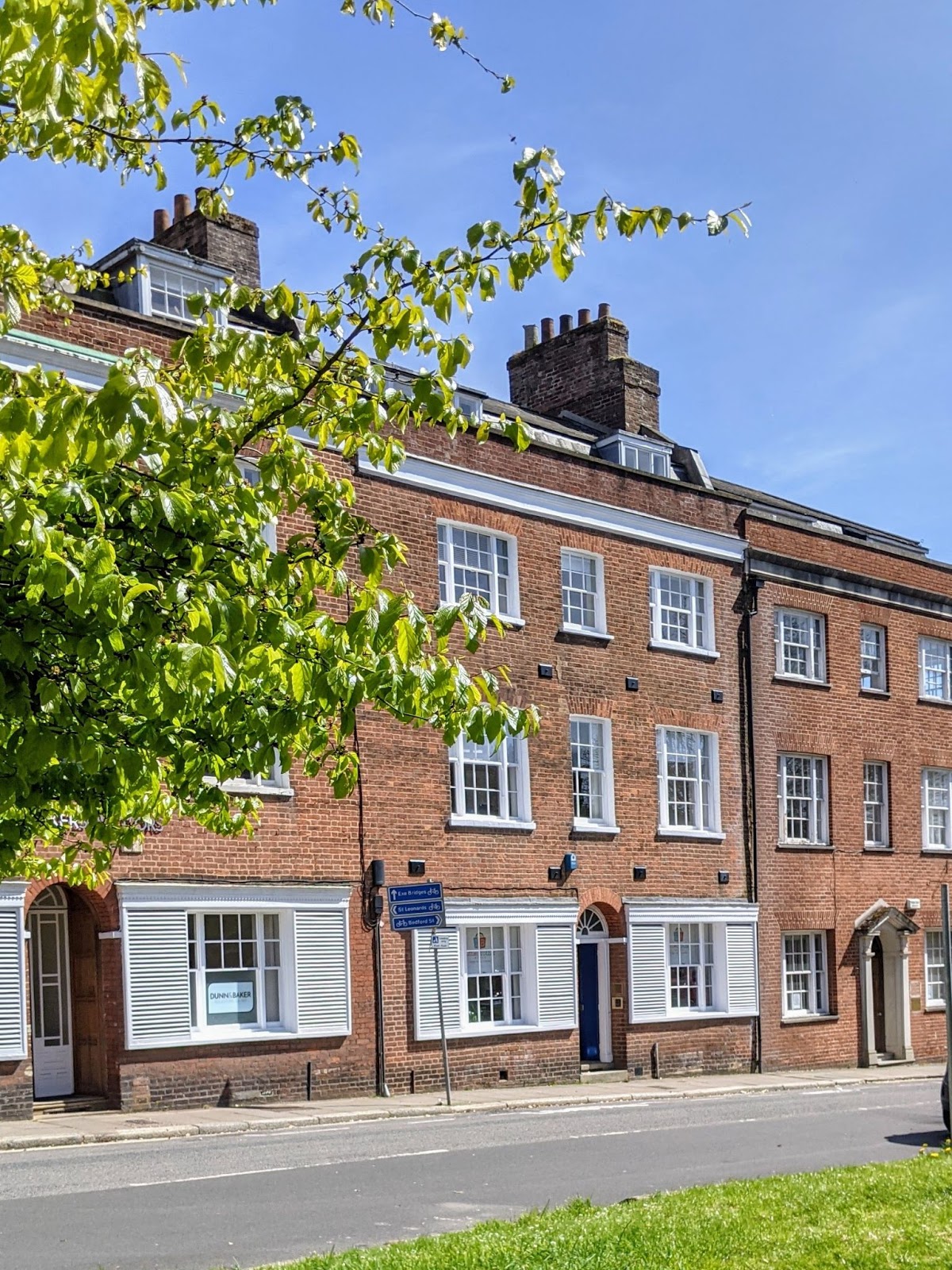 I was born in Wiltshire in 1982 and largely grew up in Hampshire, Cornwall and Herefordshire. My parents divorced when I was 4 and much of my childhood was transitory. I was sent to boarding school aged 8 until I was 17. I pursued my interest in the arts at college and then attended Winchester School of Art where I graduated with a BA (hons) degree in Textile Design. Afterwards I focused on my passion for music and worked in retail and hospitality jobs, somewhat lost and unfulfilled. It wasn't until I reached my late twenties/ early thirties that I began looking into my own emotional patterns and behaviours with a curiosity as to why I struggle the way I do and learning to understand and accept myself. After a course in CBT, I embarked on my therapeutic journey with a therapist who specialises in working with former boarding school pupils. The effects and the psychological cost of being sent away from a young age can manifest in later life in what is clinically known as Boarding School Syndrome. I have a special interest in this area of therapy, committing to ongoing learning as well as dedicating myself to a research project and presentation on the topic as a part of my training. I worked with my therapist weekly for 4 years and the experience helped me to piece together aspects of myself and heal from childhood wounds. It was during this time that my father unexpectedly died which led me to re-evaluate my life.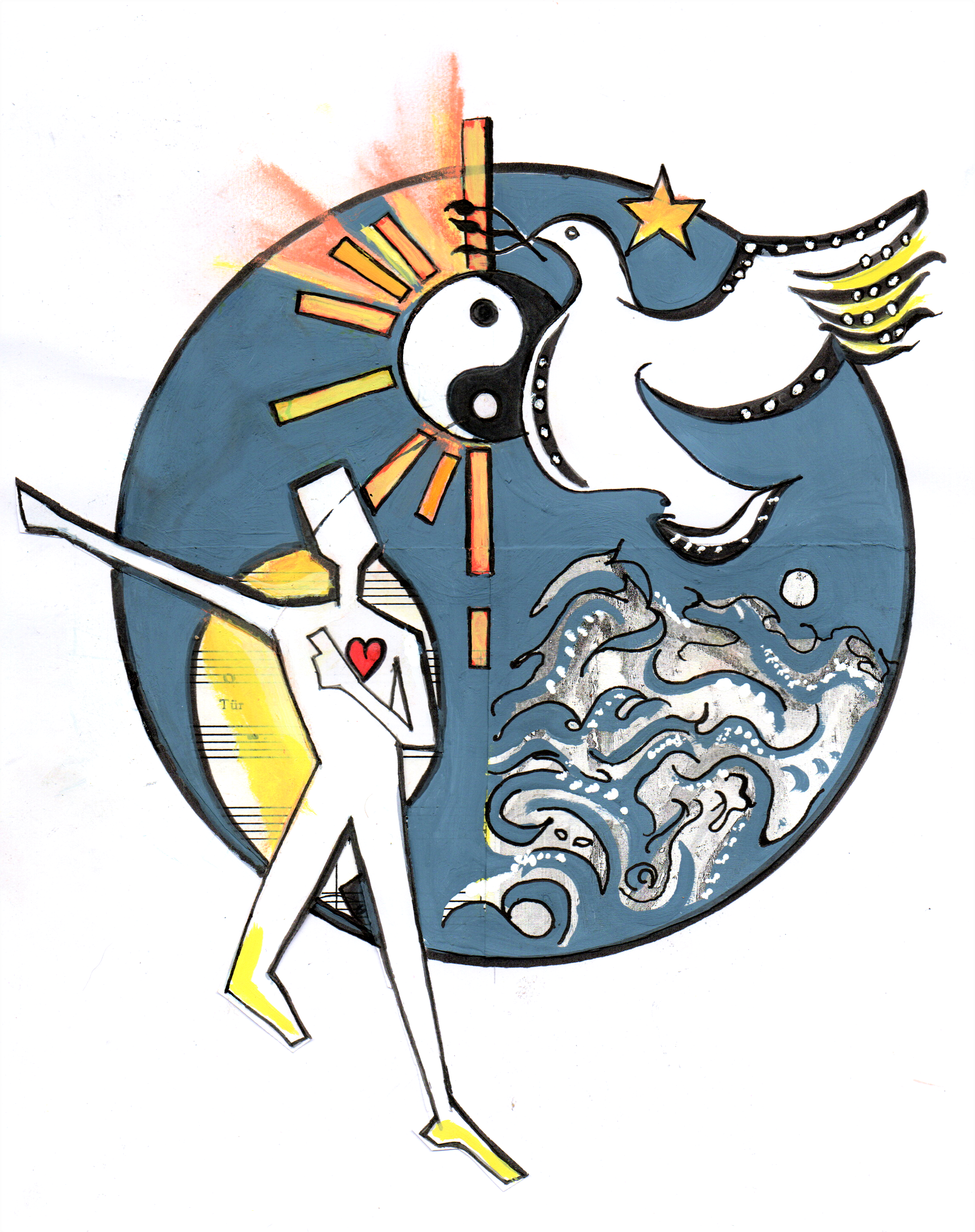 After moving from Bristol to Exeter, I developed a friendship circle that happened to include a number of professional therapists who all encouraged me to consider training as a counsellor, saying I had all the right ingredients to be a very good one. Going through my own personal process and the grief of losing my father enabled me to see with clarity that this was a career I really wanted to pursue. I trained at Iron Mill College in Exeter over several years, where I qualified with a Certificate in Counselling and an Advanced Diploma in Integrative Counselling, a BACP accredited course. This entailed experiential and theoretical elements of training as well as 2 years of clinical client experience working for a low cost counselling service in Crediton, Devon. I run a private counselling practice in Southernhay, Exeter. I am a fully qualified and insured counsellor with an Enhanced DBS Certificate. I am a registered member of the BACP and adhere to their Ethical Framework for the Counselling and Psychotherapy Professions. (https://www.bacp.co.uk/events-and-resources/ethics-and-standards/ethical-framework-for-the-counselling-professions/)
Further Training/ CPD:
Magician or Fool? The importance of being playful within the therapeutically reparative relationship. Sean Flynn. 2017
Working with Dissociative Disorders in Clinical Practice. Carolyn Spring. 2018
Moving Your Practice Online. The Online Therapy Institute. 2020
Using Online Modalities. Sea Change UK. 2020
The Rainbow Map CPD. Andrew Thomas. 2020
A Matter of Death and Life. Irvin Yalom. 2021
Normalised Neglect and Privileged Abandonment. Nick Duffell. 2021
Compassion in Therapy Summit. Dr. Kristen Neff, Tara Brach, Dan Siegel. Chris Germer, Thupten Jinpa, Russel Kolts, Ronald Siegel. 2021
Contemplative Care Summit. Trudy Goodman, Jack Kornfield, Sebene Selassie, Frederic Fasano, Sensei Koshin Paley Ellison, Sensei Chodo Robert Campbell. 2021
Testimonials ↝
Invest in this safe harbour of counselling with Harry!
I would not hesitate in recommending him to new clients plus because;
H= Helpful
A= Approachable
R= Reliable and rapporable
R= Reassured safe zone
Y = Yes! I'd not hesitate in recommending Harry and his wisdom.
Client, Sandra M, Crediton
↝
"I have known Harry for several years and have witnessed his journey to becoming a therapist. It was no surprise that he was drawn to the profession given his personal traits of being empathetic, insightful, self-aware and open minded. Since he began to work with clients, we have engaged in regular peer supervision, which I very much value. I am keenly aware that he works skilfully with integrity and humility, and that his clients' wellbeing is truly at the centre of his work.
Amanda Williamson, Counsellor and Psychotherapist, Reg MBACP (Snr Accred)
↝
My doctor recommended a counsellor after a major trauma in my life. I had
no idea how to handle the situation and felt I was falling into a black
hole. Harry has pulled me out of the hole and set me upon a good path.
He has helped me make sense of what has happened, and pointed me in the
direction of recovery by helping me to think for myself, calmed me down
and been a brilliant support in many ways. His empathy and calm good
sense has been invaluable, and I am in a much better place now.
JM, Client, April 2021
↝
TESTIMONIAL FOR HARRY TOOGOOD
I have supervised Harry's counselling work for the last couple of years at a local charitable counselling service. Harry is kind, empathetic and a very good counsellor. He has worked incredibly well with many different people from varying backgrounds and bringing a wide range of issues. Harry is able to offer a very safe space for clients to work through their issues knowing they are not being judged but that they have someone very supportive alongside them on their journey. I cannot recommend Harry highly enough.
Francesca Raymont
Counsellor, Psychotherapist and Supervisor.
April 2021
↝
The Counselling is very helpful as it's outside of all other situations. Having your perspective really helps and I always finish sessions with lots to think about. It does make a difference…a huge help. So thank you!
Client